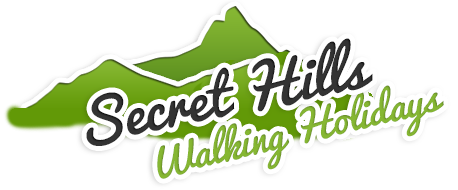 United Kingdom and European Walks our Leaders choose for themselves
During this difficult time, with the world dealing with the covid-19 coronavirus, we assumed that the majority of people wouldn't be thinking about walking holidays. Therefore, we decided to provide some useful information for when this is all over, and we can all put our boots back on again.
So we asked our experienced walk leaders to write about the walking areas they cover in both the United Kindom and Europe, giving their own thoughts on locations, favourite walk, and even maps and gpx files where available. This site is constantly updated, and so please check back for great information about walk locations from knowledgeable walkers. You will also find links to holidays Secret Hills Walking offers, and comments from clients who visited them.

Celebrating sixteen years of helping walkers enjoy Britain's glorious countryside and superb European destinations
Secret Hills Walking Holidays was formed in 2002 and we are based in the Shropshire Hills. Our principal is Alan Garner, who has a wealth of knowledge on walking in many areas of the world.  He has built up a strong guiding team, picked initially for their love and knowledge of the area they live in and also for their ability to relate with all members of a walking party.
We aim to pass on our love of where we walk and to ensure you get the best holiday we can provide.  We value each individual and each group and we take pleasure in knowing that you have chosen us for your walking holiday.  Our reward is your satisfaction with our overall service. We call it 'the experience' - combining the walking with all the other things that make up a good holiday including accommodation, friendly service and attention to individual needs as well as a stress-free, social experience.
What others have said about Secret Hills Walking
Cotswolds Beauty - 2020. Dear Alan, I really enjoyed my second holiday with Secret Hills, despite considerable travel problems, resulting from the flooding. Having found SH on the internet, I am so pleased with all that it offers for a single traveller. The hotel was good and Craig took us on some lovely walks, although we were a little hampered by the rivers of mud after all the rain we have had. Our group was small and friendly and we laughed our way through! Everything was well organised once again and I was grateful to be met at the station. I'll definitely be booking another weekend and have recommended SH to several friends. Kind regards Angela Fielding