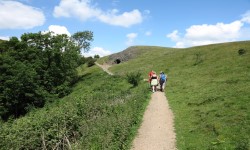 The Malvern Hills - By Mike Smart
I lived and walked among the Malvern's for over 20 years, now living in North Wales, it is always a pleasure the come back and share my favourite Malvern walks with SH guests.
The Malvern Hills is only a small Area of Outstanding Natural Beauty (ANOB) but it punches well above its size for drama.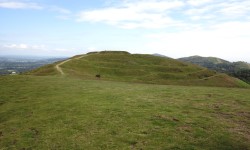 Not only is it beautiful to look at and a pleasure to walk in, it is described - by some - as a mountain range in miniature, steeped in many layers of fascinating history.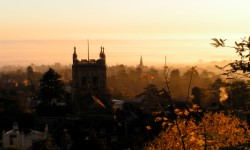 The Malvern Hills run almost directly north-south, the county boundary between rural, cider producing Herefordshire and the slightly more bustling Worcestershire runs along the top of the ridge. The rock which forms this narrow ridge of hills, pre-Cambrian, is some of the oldest in Britain at 600-700 million years old.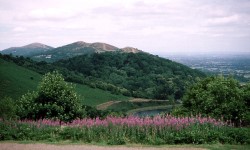 The highest peak, the Worcestershire Beacon - although only 1,394 ft high - provides stunning views of up to 60 miles, to the north, Long Mynd and the Shropshire hills, Clee Hill and The Clent Hills. To the east, the Cotswolds Ridge, the south May Hill in Gloucestershire and on a good day the Bristol Channel and Dunkery Beacon, Somerset.  To the west, Hay Bluff, The Black Mountains and Brecon Beacons.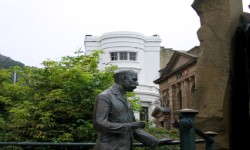 Malvern's most famous son is of course Sir Edward Elgar, born locally, his music inspired by the hills, the local countryside and its legends.
My favourite places in the Malverns are the Iron Age hill forts, the fresh water springs which Malvern is famous for, the history; including Elgar, Darwin, CS Lewis, Tolkien and Alfred Watkins' Ley Lines, and folk stories of ghostly monks, fairies and singing circles.
It is a wonderous place which calls me back time and again, so hopefully it will have a lasting effect on you too.