Suffolk - Blaxhall Common
Blaxhall Common - By Maggie Jennings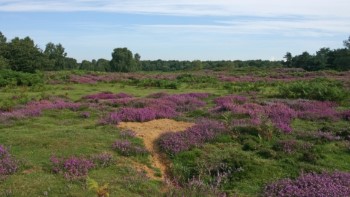 I don't know when you will get to read this, but it was written, and the photos taken during the time of Isolation near my home in Suffolk.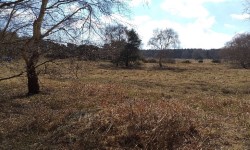 How lucky we are to live in such close proximity to such a beautiful open space. Unlike many city dwellers, we are able to walk from home to get our exercise, amidst tranquil and beautiful scenery. Sometimes I would just walk the circumference of the Common, and at others, cross the road and on towards Tunstall Forest. These wide grassy paths offer plenty of space to observe social distancing if you do happen to see another walker. On one 5 mile walk, I only saw two people, and that was as I neared the end of the walk.
During my walking, I saw an owl, other birds of prey, and a herd of deer about 20 in number…..and very few people!!
The picture on the left is over the road from the main common, heading up the wide track towards Tunstall Forest.  The one on the right, is the very ancient track, leading from the tiny car park on the Snape Road, and up through the Common.